Easy kalimba sheet music '500 miles ' , 500 Miles is a popular folk song that has been covered by numerous artists over the years. It's an easy and beautiful melody to play on the kalimba, and it sounds great with just a few chords. Here are the notes for 500 Miles on the kalimba:
The melody to '500 miles' is beautiful and refreshing as if it's been sung for centuries. It was written by American folk singer Hedy West and was first released in 1961 on The Journeymen (Travelers)'s album of the same name. Later, the Japanese rock god Kiyoshiro Jino adapted the Japanese version which Takako Matsu sang. Because of its philosophical nature, this song has withstood time and is still being enjoyed today.
The song "The Ballad of Drunken Country" was used as the theme song for the movie of the same name, and after its release, popularity for the song surged. Many people who watched the film believed that this version of the original song was. The protagonist renders his confused and helpless feelings through music which leaves the ballad and creates an emotional connection with viewers by conveying that life is like a folk tune itself.
The most well-known renditions of this song were done by Peter, Paul & Mary (a trio) and The Brothers Four (a quartet). I prefer The Innocence Mission's version the best, though. Their lead singer is amazing and has such a pure voice. It sounds like fresh water running through the forest. If you've heard this song before, let me know in the comments which rendition was your favorite.
Many artists have put their spin on 500 miles, including Bob Dylan, Joan Baez, Johnny Cash, and Willie Nelson. In 2005, the popular Irish group The Pogue's recorded a live version that was released on an album entitled "Live at the Olympia". This is perhaps one of the best versions of this song as it perfectly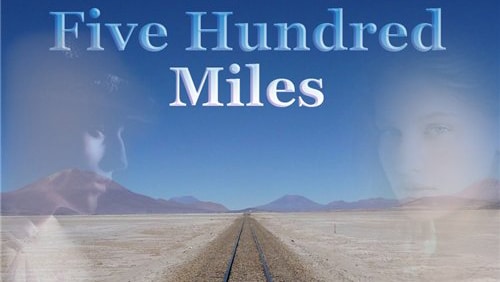 7 key kalimba tabs for kalimba beginner as follow:
More songs: